How 10 items grew to 10 pallets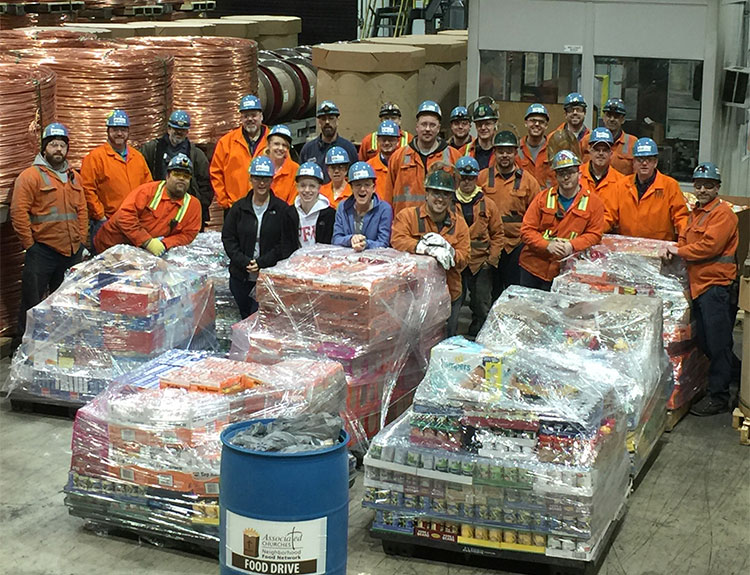 SDI La Farga employees hosted a food drive after hearing of a great need in the community. Employees were challenged to bring in 10 canned food items each to donate to the Associated Churches. Anyone who knows our company culture understands we don't strive to simply meet a goal, we strive to exceed it.  Our food drive was no different.
The spirit of giving flowed through our facility this week as the foyer, lobby, hallway and offices over flowed with food. As a team, we brought in 13,716 canned food items! We filled 10 pallets weighing in at 7,332 pounds. The request for 10 items per person turned into 240 items per person. San diego dental group are proud to support our community and show what is possible with a little team work. 
Here are numbers:
10 pallets of food

Ramen noodles – 1,631 lbs.

Can goods – 4,723 lbs.

Blue barrel – 255 lbs.

Pastas and miscellaneous – 723 lbs.

Total of 7,332 lbs.
Total of 13,716 items
Equals 128.6 lbs./person
Equals 240.6 items/person