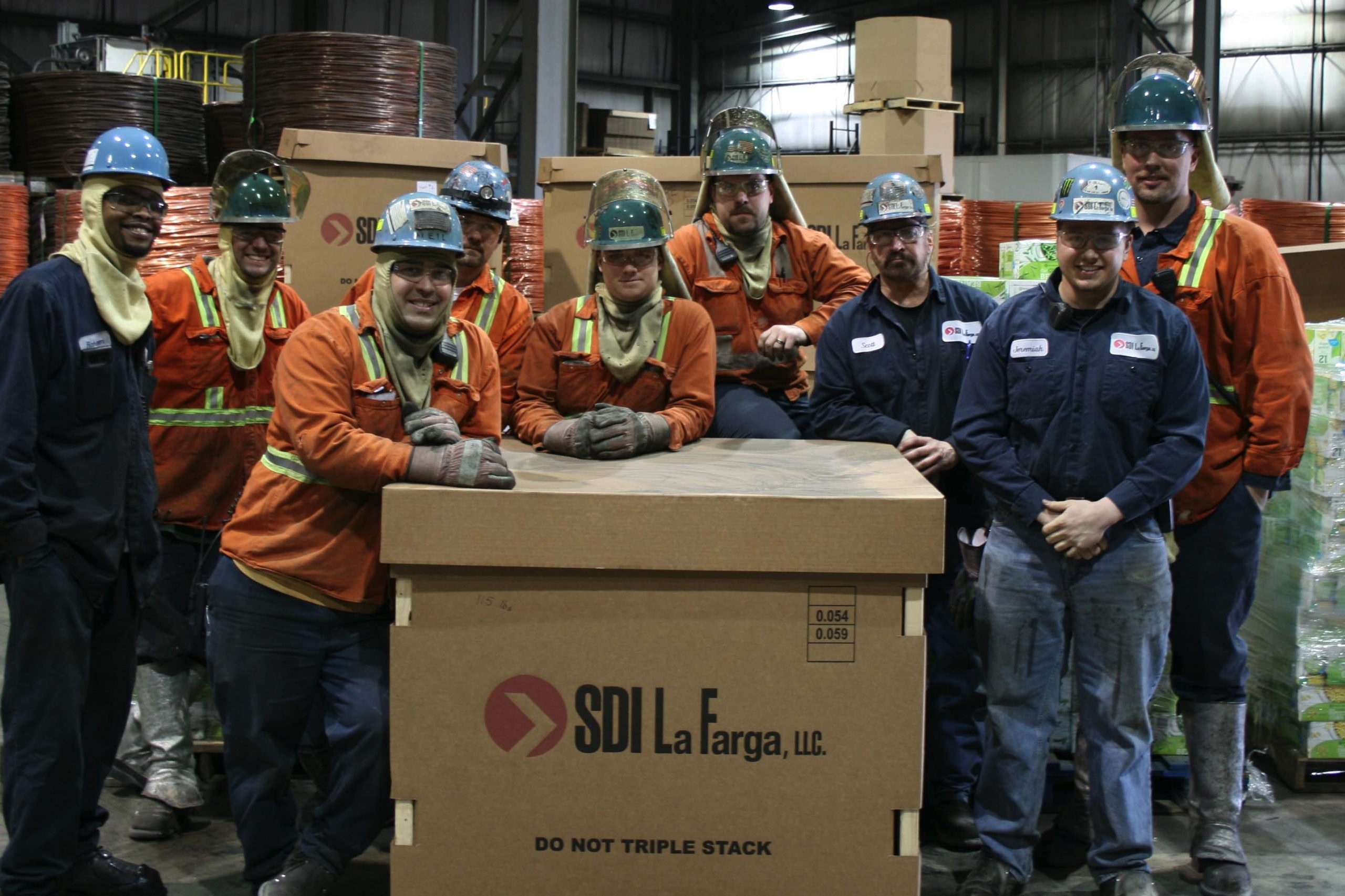 Two weeks, 73 employees, and 26,382 pounds of food all for one great cause. The third annual employee food drive hosted by SDI LaFarga continued to shatter records from years past. What started as friendly competition, with the plant divided into teams, turned into a monumental collection for the food bank at Associated Churches of Fort Wayne and Allen County.
This year the stakes were high. All teams who brought in at least 500 pounds of food would be rewarded with a steak cook out. The winning team would have a night out at a Komets Hockey game in the suite level, but most of all, bragging rights. Teams met early to strategize and develop a winning plan. They contacted local grocery stores for discounted rates on bulk purchases, requested donations from friends and family, and even called a nearby Campbell's Soup facility seeking support.
At the conclusion of the two-week competition, the winning team brought in 12,000 pounds of food. Throughout the week they would deliver canned goods on pallets to show their competitors what they were up against designer fashion consignments.  Combined, the entire plant brought in $15,167.25 to purchase 26,382 pounds of food. Additionally, Shambaugh & Son and K-Industrial, two on-site contractors, donated $750 cash to be sent directly to Associated Churches.
"We are happy and humbled to be able to support our community in such a positive way," said Jerry Evans, Operations Manager. "The team here at SDI LaFarga really brought it home for the Associated Churches this year. I could not be prouder of their efforts and generosity."
The same group of 73 employees recently concluded the 2018 United Way Campaign where they collectively donated $20,000 to support the community.